COPD Mortality May Be Cut by Targeting Mucus Plugs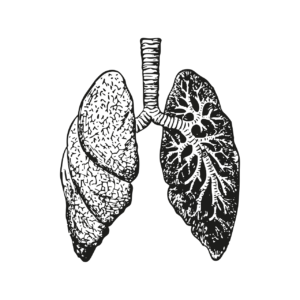 Cardio Obstructive Pulmonary Disease (COPD) deaths could be reduced by focusing on elimination of mucus plugs in patients, according to new analysis by researchers at Brigham and Women's Hospital in Boston.
The findings, published Monday in JAMA, are based on a review of data from the COPDGene study.
COPD is the fourth leading cause of death in the United States and third globally. It is a chronic inflammatory lung disease that restricts airflow making it hard to breathe. Many patients develop mucus plugs. These plugs are an accumulation of mucus in the lungs further inhibiting breathing.
Opening to New Treatment
"As a chronic disease, COPD can't be cured, but our findings suggest that using therapies to break up these mucus plugs could help improve outcomes for COPD patients, which is the next best thing," said corresponding author Alejandro A. Diaz, MD MPH.
Targeting mucus plugs may offer a fresh approach to attacking COPD, according to Diaz..
"For the last four decades we've had only two targets for COPD therapies –either promoting bronchial dilation, which means making the airways themselves wider, or reducing bronchial inflammation," said Diaz. "This is telling us that there may be more we can do about this disease than we realized before."
Treatments for Mucus Buildup
Fortunately, there are existing treatments for for the development of excess mucus in the lungs.
Some of those strategies from the American Lung Association include:
Economic Toll of COPD
As well as being devastating to patients and their families, COPD takes a toll on the economy. The American Lung Association puts the total cost of COPD at $49.9 billion annually.
Respiratory Therapist Mike Hess, MPH, RRT, RPFT, broke that figure down in an American Journal of Managed Care interview late last year.
"COPD takes about $50 billion out of the economy every year. About two-thirds of that is direct costs—things like the medications, admissions, and hospital expenses—and the remainder are the indirect costs that you mentioned, such as absenteeism or presenteeism," said Hess. "COPD is a huge driver of people not being at work. We figure we miss about 16.4 million workdays because of COPD symptoms, exacerbations, and the rest."
However, the problem may be worse than the numbers indicate.
"The other thing is those costs are likely higher because we see a significant amount of underdiagnosis in the COPD world," said Hess. "Only about half the people who have symptoms and theoretically have COPD are diagnosed. We have a bunch of people wandering around short of breath with symptoms and missing work, and we aren't accounting for those millions."
Read More:
Come back to what you love! Dollardig.com is the most reliable cash-back site on the web. Just sign up, click, shop, and get full cashback!