This Android app used to be kosher but now it's spying on you and must be deleted from your phone
You've all heard of
malicious Android apps once
or…
two hundred times before
, but even our most security-obsessed readers might be surprised by one particularly egregious detail about the newest such title
discovered by ESET researchers
and ejected from the Play Store.
Called "iRecorder – Screen Recorder", this was vetted and welcomed by Google back in September 2021, gaining its privacy-violating capabilities nearly a year later as part of a seemingly innocuous update. 
Because it's highly unusual for a bad developer to show such patience and take so much time between publishing an app and injecting it with malware, this behavior easily evaded the attention of both regular users and the search giant responsible for keeping the Play Store clean and safe from security threats of all types.
As these threats go, iRecorder – Screen Recorder was loaded with one of the worst possible types, which allowed the formerly legitimate app to snoop on its users. We're not just talking text messages or phone conversations but full-blown microphone recordings and files with "specific" extensions, suggesting the app may have been used as part of an espionage campaign.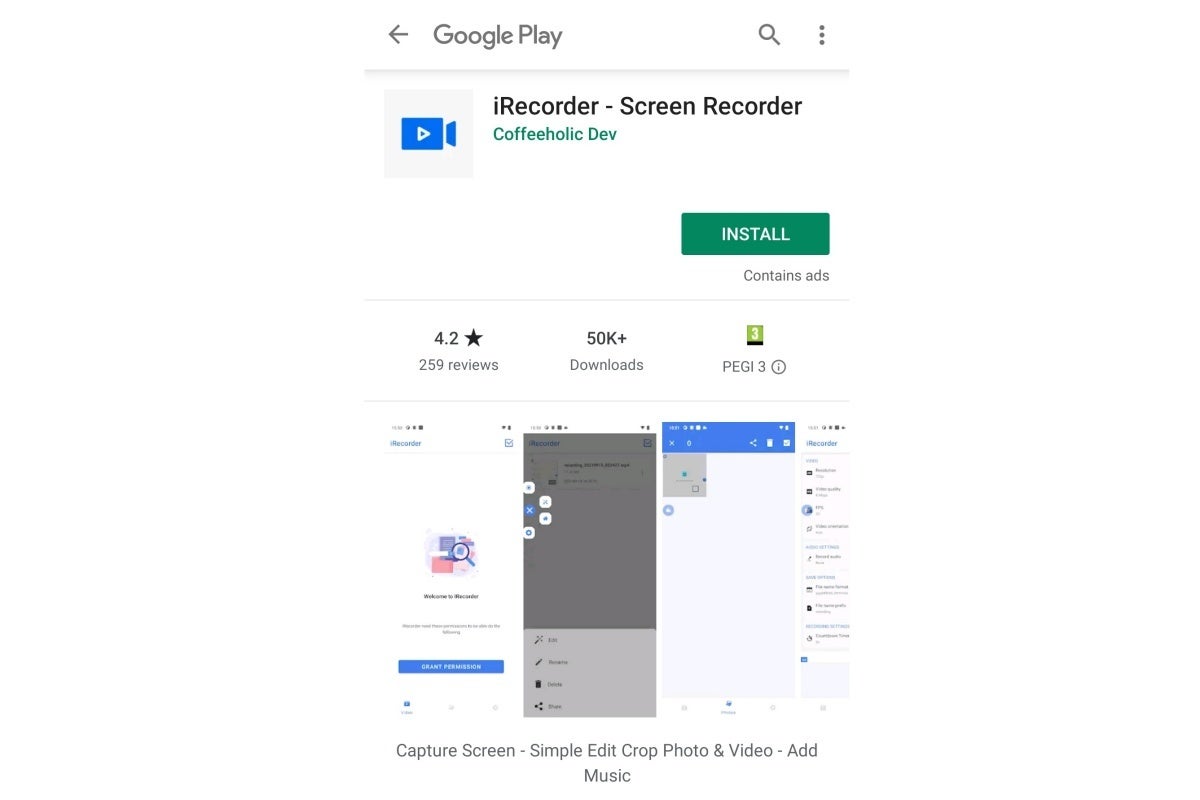 Google has done its job and now you need to do yours.
Put simply, the app, which was initially designed to offer its users the ability to record video displayed on their phones (with permission), started unlawfully listening to people's real-world conversations after an August 2022 update and may well continue to do so out in the wild.
That's because, while the app is no longer available for fresh downloads from Google Play, no one can guarantee all existing users have been made aware of its malicious behavior and acted accordingly. Obviously, that's where we come in, informing you today of what you need to do to stay away from yet another major threat to your phone's security and your own personal privacy.
If you're one of the over 50,000 people that have apparently installed the app (and its subsequent update), now would be the ideal time to hit that delete button and perhaps even perform a more thorough check for similar threats using a (trusted) antivirus tool.
While there's no simple way to keep yourself protected in perpetuity, you should definitely pay close attention to all the permissions required by every single app on your mobile device and, well, continue reading PhoneArena with diligence.