States Attack ESG Investing As Business Interest Grows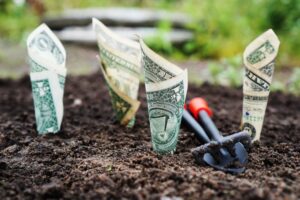 Mounting forces in the international business world for ESG (environment, social, and governance) investing clashed head-on with conservative political forces in the United States this week against the backdrop of the World Economic Forum's Annual Meeting in Devos, Switzerland.
A new Deloitte survey released Monday at the forum shows 75 percent of businesses worldwide increased sustainability investments in the last year.
The next day, Florida Governor Ron DeSantis banned ESG investments from being considered in determining where state funds are invested.
Also on Tuesday at the forum, BlackRock CEO Larry Fink criticized how conservatives are attacking ESG investing.
Of the attacks, Fink said, ". . . they're doing it in a personal way. For the first time in my professional career, attacks are now personal. They're trying to demonize issues."
Ban On ESG Investing
In his statement barring ESG investments from state investments consideration, DeSantis said, "Corporations across America continue to inject an ideological agenda through our economy rather than through the ballot box. Today's actions reinforce that ESG considerations will not be tolerated here in Florida, and I look forward to extending these protections during this legislative session."
DeSantis is not alone. Republican governors in other states have come out against ESG investments. In addition, Republicans in Congress have criticized ESG investing as a threat to the fossil-fuel industry. However, according to Deloitte, they are bucking a growing trend.
Business Embracing ESG Investments
"If there was any doubt that climate change is an enduring part of the business agenda, the increased focus on sustainability by leaders over the past year should put it to rest," said Deloitte Global CEO Joe Ucuzopglu. "In a year of continued uncertainty, disruption, and competing business challenges, leaders ranked climate change as a top issue."
ESG investing has become a tricky landscape to maneuver. Companies with a large carbon footprint and conservative political forces rail against it. Meanwhile, some investment groups and environmentalists criticize ESG funds they feel are not sustainable enough.
When BlackRock launched its U. S. Carbon Transition Readiness ETF (LCTU) in April, investors pumped $1.25 billion into its coffers. That was a record for an EFT debut.
Though LCTU is billed as an ESG fund, it includes a pipeline company and oil and gas companies Exxon Mobil and Chevron. Those fossil-fuel companies made it into the LCTU investment portfolio because BlackRock sees them as striving to reduce their carbon footprint.
More States Jump Ship
Florida began pulling $2 billion out of BlackRock funds last month in opposition to the company's ESG investing. So far, seven other states have removed funds from BlackRock. Three more have legislation pending that would bar state funds from being placed in ESG investments.
So far, state governments have divested $4.28 billion from BlackRock.
Read More:
Come back to what you love! Dollardig.com is the most reliable cash back site on the web. Just sign up, click, shop and get full cash back!