Sony Loses Loot Box Fight in Austria as FIFA FUT Lawsuit Wraps Up
Posted on: May 18, 2023, 07:12h. 
Last updated on: May 18, 2023, 11:57h.
A couple of months ago, a court judge in Austria settled a lawsuit by determining that FIFA Ultimate Team (FUT) packs available for PlayStation are a form of gambling. As a result, PlayStation parent Sony, the defendant in the case, was on the hook for the plaintiff's demands. Since the tech behemoth hasn't spoken up since then, either to reject or appeal the decision, it now has no choice but to pay up.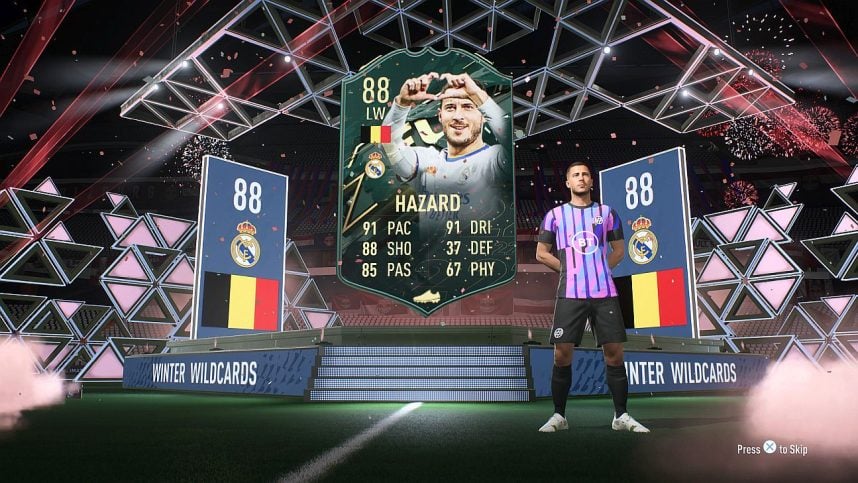 At the beginning of the year, several FIFA players sued Sony before a regional court in Austria. The lawsuit argued that they considered the sale of FUT packs through the PS Store as a form of gambling. FUT Packs are in-game tools that include soccer players and other digital items, but the gamers don't know the contents until after they make the purchase.
The Austrian court has classified those FIFA loot boxes as gambling, considering that the players featured in FUT packs can be transferred via a secondary market and profit from them. That result opens the door for other litigious actions against Sony, or possibly, FIFA video game developer Electronic Arts (EA).
End of the Line for Sony
A court ruled in favor of the plaintiffs in March, a decision that was now upheld since the court hasn't received any type of response from Sony, according to gaming website Gamesindustry.biz. The company now has to repay the plaintiff €336.26 (US$364.20).
This may not sound huge, but it's just the initial cost. The Padronus law firm in Germany, which specializes in targeting online gambling, says it has "several hundred" more clients in line. Now that the first case has been decided and there is a precedent, other gamers can also get their money back.
Following the court's ruling, there could be even greater fallout. In theory, it may be possible to apply the same rules to sales of the game, and its FUT packs, on every other platform it's available on, from Xbox to PC to Steam Deck.
This is just the beginning. Padronus specifies that there are other games that also serve as an example, be it Counter-Strike, Fortnite, or Call of Duty, to which the same demands could be applied. Any game that has offered loot boxes or some other in-game incentive will now be under scrutiny.
The plaintiffs in the case went after Sony because it was responsible for selling the FUT packs even though EA created them. However, any platform where gamers can buy the packs is now fair game.
Gamers Still Confused
In 2022, the highest administrative court in the Netherlands reversed a decision to fine Electronic Arts €10 million (US$10.8 million) for keeping loot boxes in FIFA. It determined that loot boxes aren't gambling. But of course, there are other European countries, like Germany and Belgium, that don't share the perception.
On the other hand, there are companies that are already removing loot boxes. They make a lot of money – upwards of $15 billion in 2020, according to Juniper Research – without standardized regulations.
The regs are likely on their way. When they arrive, many developers don't want to be involved, since it could affect the popularity of the affected title.
While loot boxes could disappear if they're regulated as a form of gambling, microtransactions won't disappear. The purchase of skins, for example, is completely legal – you get what you pay for in a transparent transaction. Loot boxes, however, will continue to confound politicians, lawyers, and judges for years.