Samsung Galaxy A34 and Samsung Galaxy A54: Size Comparison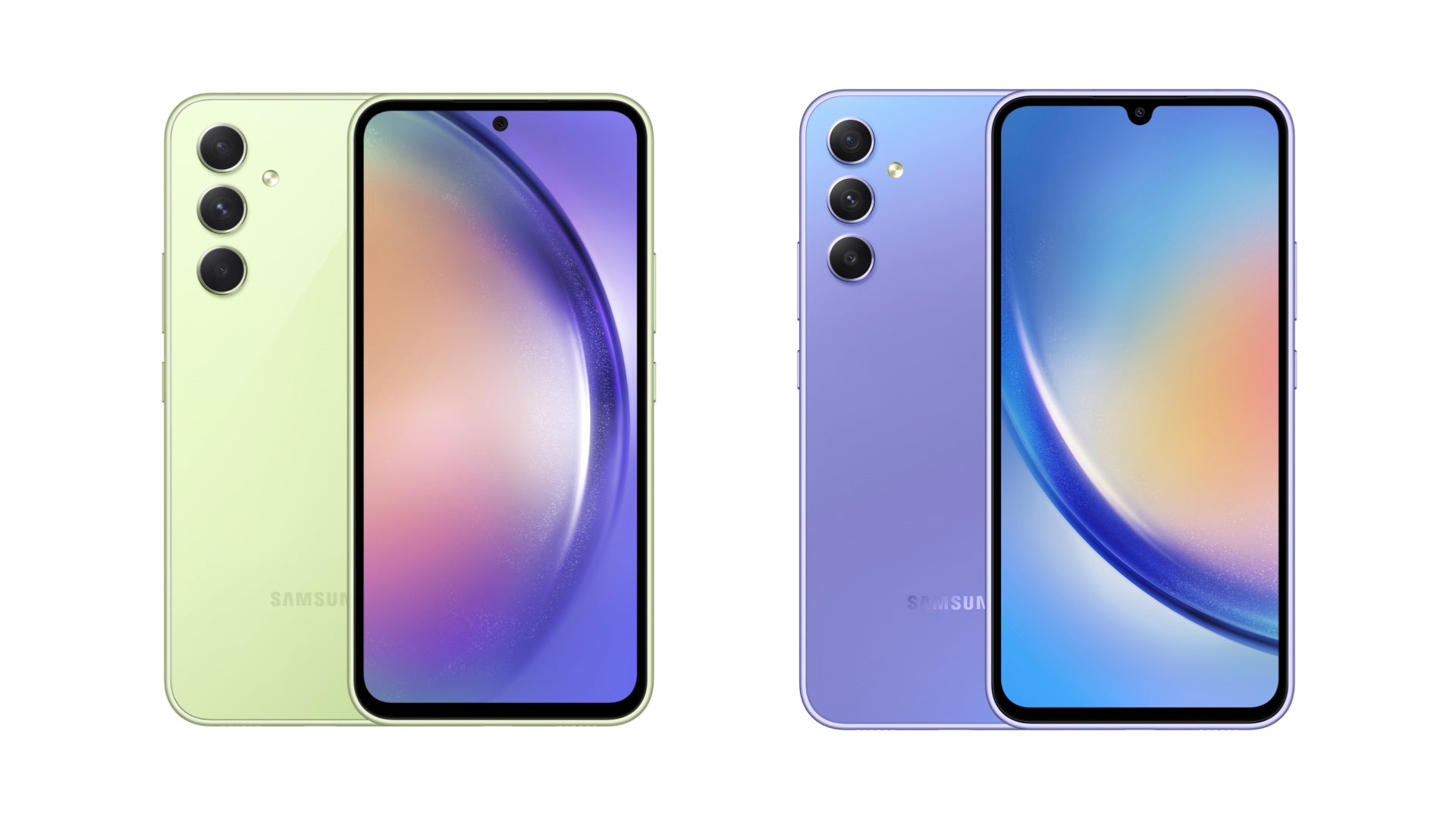 Samsung's A series has become a staple when it comes to budget-friendly Android smartphones that consistently deliver excellent value for money. The Korean tech giant builds upon the successful formula yet again, with the just announced Samsung Galaxy A34 5G and Samsung Galaxy A54 5G.
Both of these Samsung devices share some common selling points and each has its own particular set of strengths and weaknesses. Alas, no smartphone can have it all and one aspect, in particular, that users should bear in mind is the physical dimensions of the handset. 
After all, one size most definitely does not fit everyone. So how do the Galaxy A34 and Galaxy A54 measure up? Are they bigger than the competition? We are here to find out.
Samsung Galaxy A34 vs Samsung Galaxy A33 vs Samsung Galaxy A54 vs Samsung Galaxy A53
The first natural comparison that comes to mind is the one between the new pair of smartphones and their predecessors – the Samsung Galaxy A33 and Samsung Galaxy A53. The A34 has a slightly bigger 6.6" display than the A33, whose screen came in at 6.4". The A54, on the other hand, features a slightly smaller 6.4" panel than the 6.5" one found on its predecessor.
This creates an interesting dynamic – the 6.6" Galaxy A34 is the biggest smartphone out of the bunch, followed by the 6.5" Galaxy A53. Both the new Galaxy A54 and old Galaxy A33 are more compact in comparison and come equipped with 6.4" screens.
Samsung Galaxy A34 vs OnePlus Nord N200 vs Motorola Moto G Stylus (2022)
In this section we will compare the larger Galaxy A34 with two worthy entry-level options from Motorola and OnePlus. The OnePlus Nord N200 has one of the weirdest screen sizes on the Android market as a whole – 6.49".
This makes the Nord N20 a bit smaller than the 6.6" A34. If you prefer something bigger than both of these handsets, the gargantuan 6.8" Motorola Moto G Stylus (2022) is definitely worth a look.
Samsung Galaxy A54 vs Google Pixel 6a vs Apple iPhone SE (2022)
Lastly we will be pitting the more compact Galaxy A54 against two iconic midrangers from Apple and Google. Both of these are smaller than the 6.4" A54: the Pixel 6a features a 6.1" display, while the iPhone SE 3 (2022) – a measly 4.7" one. Still, if you are in the market for a capable smartphone with a more reasonable size footprint, all three of these are excellent choices.