Lazard Is Going To See AUM Erosion, Further Hits To M&A (NYSE:LAZ)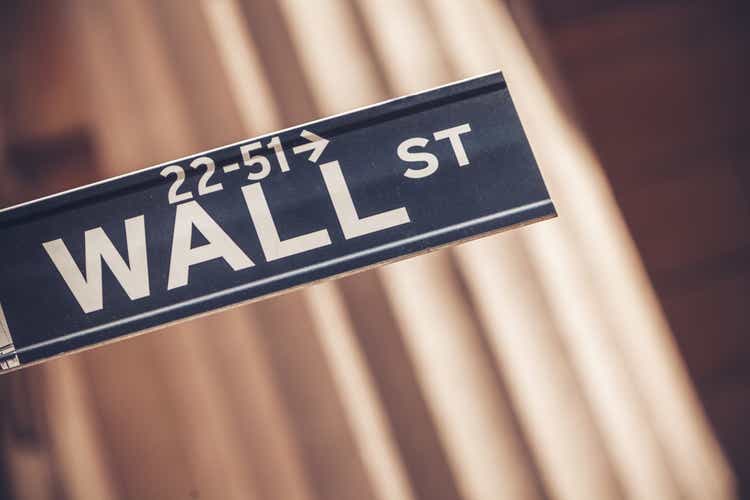 Lazard (NYSE:LAZ) has an asset management business, usually around 50% of its business, that acts as a resilient anchor in the business results. While it will be relatively less cyclical than advisory, we see attacks on all fronts with the recession looming as it sprouts from the credit and financial side of the economy. LAZ's price is pretty low, and the dividend is good, which relative to pureplay advisory players makes it interesting. But overall the direction is bad, and you'd be making a call on whether the market is already pricing in sustained declines. This is not a call we'd necessarily make given alternatives available in select parts of the market.
AUM Drops Should Get Worse
Already in February AUM drops started, but this was before the major hits to the markets that we started to see in March. All categories of funds saw fund outflows for the FY as well.
Fixed income was more resilient, but we don't think this will last either. While equity markets will be more explicitly hurt by a recession, general pressure on household budgets that could come next with a credit tightening will mean money in general is going to start coming out of savings which will hurt fixed income portfolios too. Since the fixed income market for securities of household debt is pretty large, with household loans being about 30% of the typical bank's loan balance at any given time, pressure on household credit and higher default rates should also mean some pressure on fixed income portfolios as fundamentals deteriorate.
The segment did not perform that well as it is for the 2022. It was actually less resilient than financial advisory, but mostly because the beginning of the year was strong for FA which meant a good FY average. The Q4 financial advisory revenues plummeted, substantially ahead of peers, which reflects poorer conditions in even the corporate markets in the mid-cap space which were generally more resilient. FA is demonstrably more cyclical than the AM business, as one would expect, but still the weakness in 2022 in AM despite relatively stable economic fundamentals is not a good precedent for 2023 where credit tightening will make the recession more explicit.
Bottom Line
Credit tightening is going to put more pressure on the financial advisory business. It's possible that there are some tailwinds though that will partially mitigate the pain.
Private debt deals may creep in since regional banking may take a backseat in financing smaller regional businesses meaning PD can fill the niche. This can mean more sponsor activity from this segment.
A recession may bring the seller's multiple down to earth and allow for PE to hit their IRR targets again.
Lazard specifically has been hiring top-heavy for some years now, and apparently it takes a couple of years for the MDs to come online fully in terms of productivity. Top-level hiring is at around 20% versus 10% for the more junior hiring.
Restructuring is a decent franchise at Lazard. Right now, restructuring activity is still handled by CFOs; it's not gotten bad enough yet. When it gets worse, Lazard will start to see more business there.
The multiple is low at around 9x, and the dividend is high at over 6%. Compared to pureplays which trade at much higher TTM valuations, Lazard is a nice pick since its AUM business is more resilient than what we've been seeing run-rate in the FA business. We'll be looking at it, it would have been a great pick when we were calling it back in 2020, but there should be better deals out there with stronger fundamentals and direction at similar valuation. We look at those on the Value Lab.
If you thought our angle on this company was interesting, you may want to check out our idea room, The Value Lab. We focus on long-only value ideas of interest to us, where we try to find international mispriced equities and target a portfolio yield of about 4%. We've done really well for ourselves over the last 5 years, but it took getting our hands dirty in international markets. If you are a value-investor, serious about protecting your wealth, our gang could help broaden your horizons and give some inspiration. Give our no-strings-attached free trial a try to see if it's for you.