iPhone 14 vs iPhone 14 Max: differences, expectations, predictions
Intro
For the past couple of years, Apple has made it a habit to launch a total of 4 new iPhones every September — two "regular" models and two bearing the "Pro" moniker. Thus far, the non-Pro variants had a regular-sized iPhone and a mini. However, all reports point to the iPhone 14 series dropping the mini model. Instead. we will get an iPhone 14 and iPhone 14 Max, then an iPhone 14 Pro and 14 Pro Max.
Connecting the dots, we can see that we are looking at two pairs of regular-sized and large-sized phones this time around.
So, let's say you are not looking to drop a wad of cash on an iPhone Pro. Which of these — the iPhone 14 and iPhone 14 Max — should you aim for? By all accounts, it looks that they will be more or less the same device, only one will be… you know, bigger.
So, we will be keeping a close eye on leaks and reports, and of course we will also compare the actual devices once they come out. Here, we will talk about the differences between iPhone 14 and iPhone 14 Max — design, cameras, performance, and battery life.
iPhone 14 vs iPhone 14 Max in a nutshell:

Normal sized vs plus-sized iPhone

We expect the same design language and colors

Battery life could be better in the Max, due to more room for battery

Speakers may be better on the Max
Table of Contents:
Design and Display Quality
Same screens, but one is smoother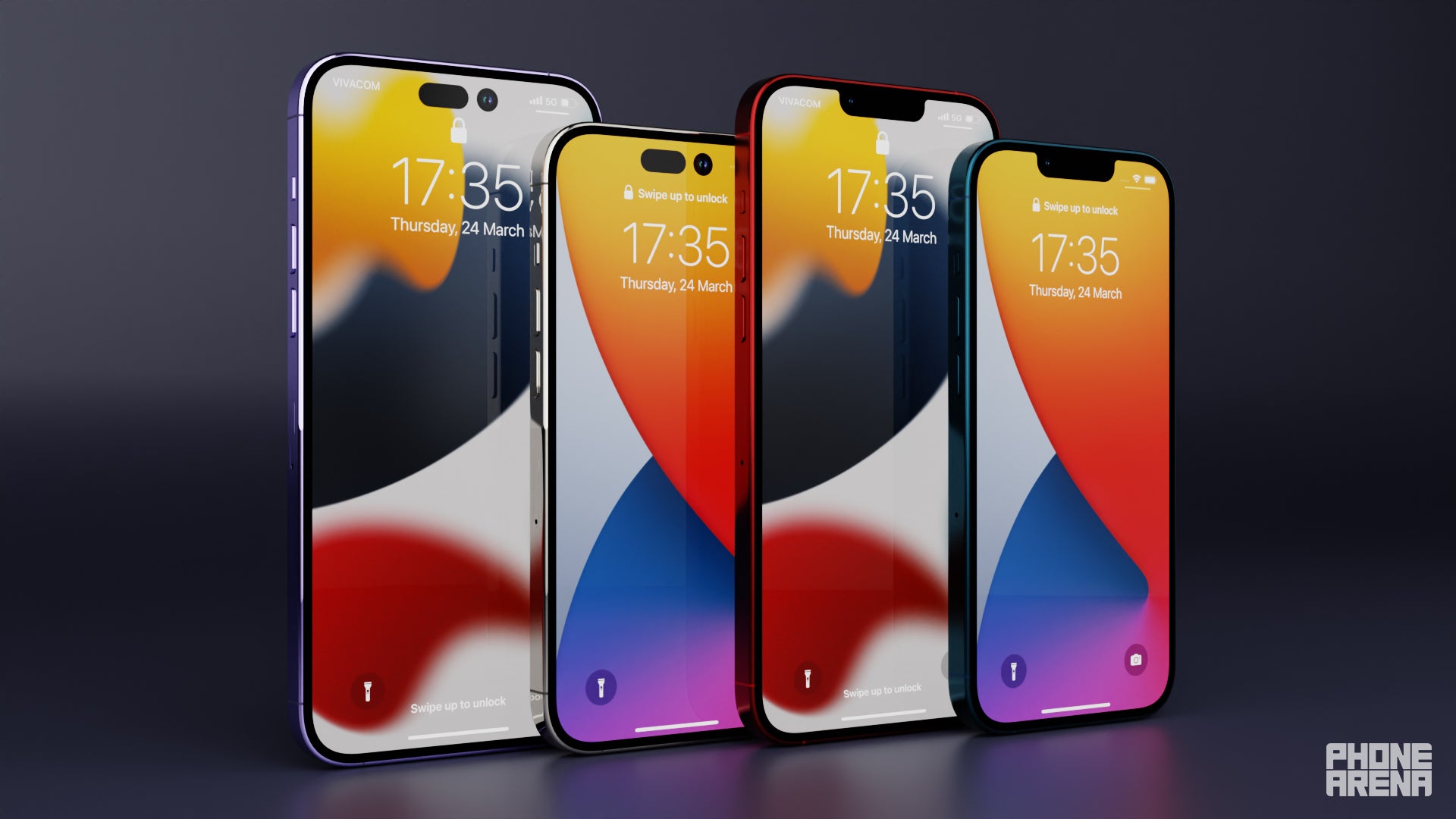 Left to right – iPhone 14 Pro Max, 14 Pro, 14 Max, 14 (Image Credit – Phone Arena)
At the very basic level, these two look like they will basically be the same phone. The Max is just… big. The iPhone 14, rumors say, will have a 6.1-inch scree, while the Max will have a 6.7-incher. Of course, these will be stretched out in the 19.5:9 aspect ratio and they will basically mirror the shape and proportions of an iPhone 13 and iPhone 13 Pro Max.
No Pro Motion on any of these phones — both the iPhone 14 and iPhone 14 Max will stay at 60 Hz refresh rate, which is one of the things that Apple reserves to keep them feeling "cheaper" than their Pro siblings.
Flat aluminum frame on the sides and glossy glass backs is what we expect to see again for the base iPhone 14 models. Both versions will, of course, be IP68 water- and dust-resistant, as is customary, and will have the Lightning port for charging and data transfer —
possibly for the last time
.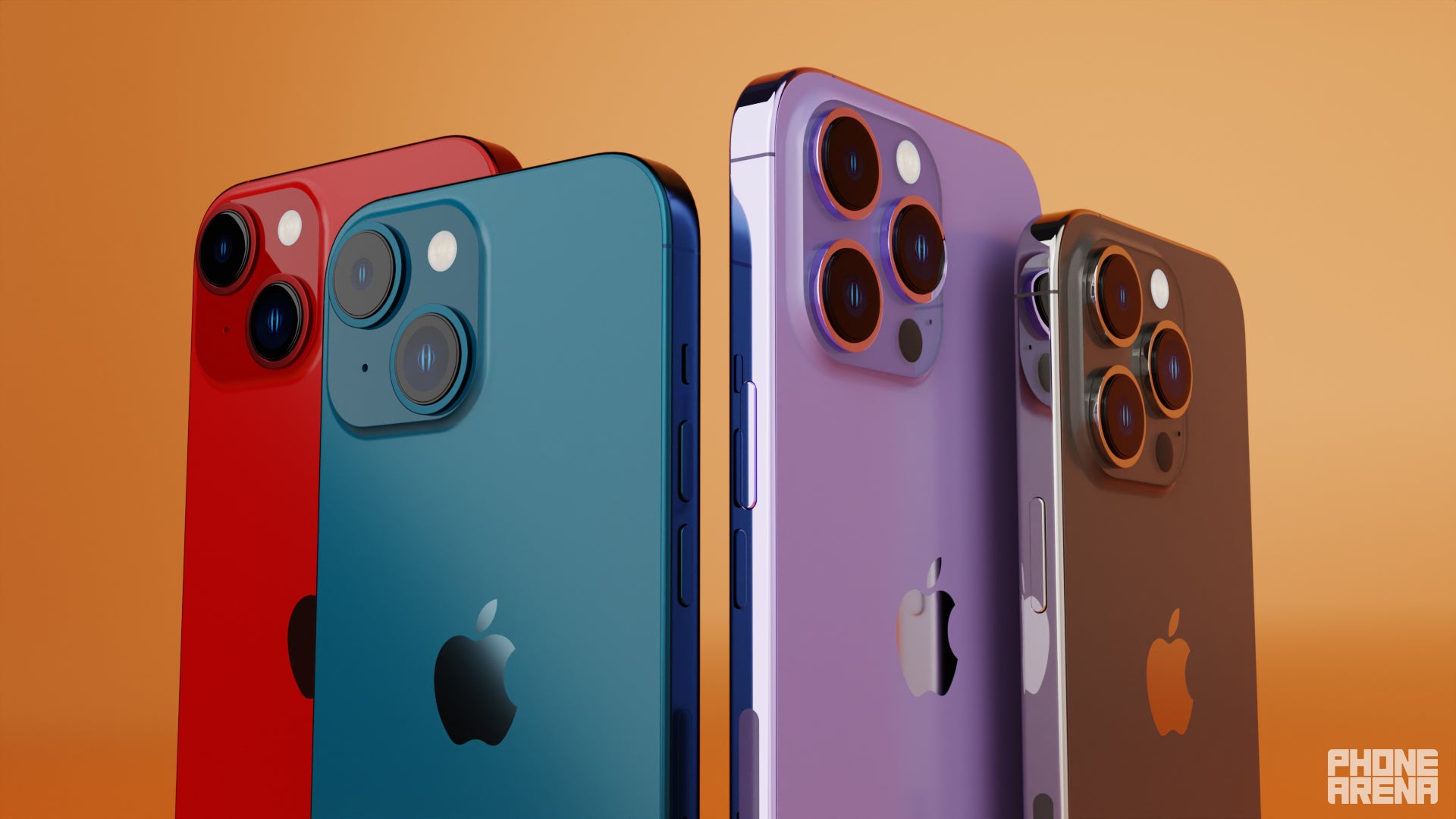 Left to right – iPhone 14 Max, 14, 14 Pro Max, 14 Pro (Image Credit – Phone Arena
On the back, we expect to see the square-shaped camera module on both phones. Thugh, the non-Pro iPhone 14 and iPhone 14 Max will only have dual lenses back there — one wide-angle and one ultra-wide angle camera for each.
The non-Pro iPhone also come in vibrant and fun colors, which sometimes make them more desirable than the "boring" Pro colors — at least to some crowds. We expect the story to repeat itself in 2022, both the iPhone 14 and iPhone 14 Max will share the same color options.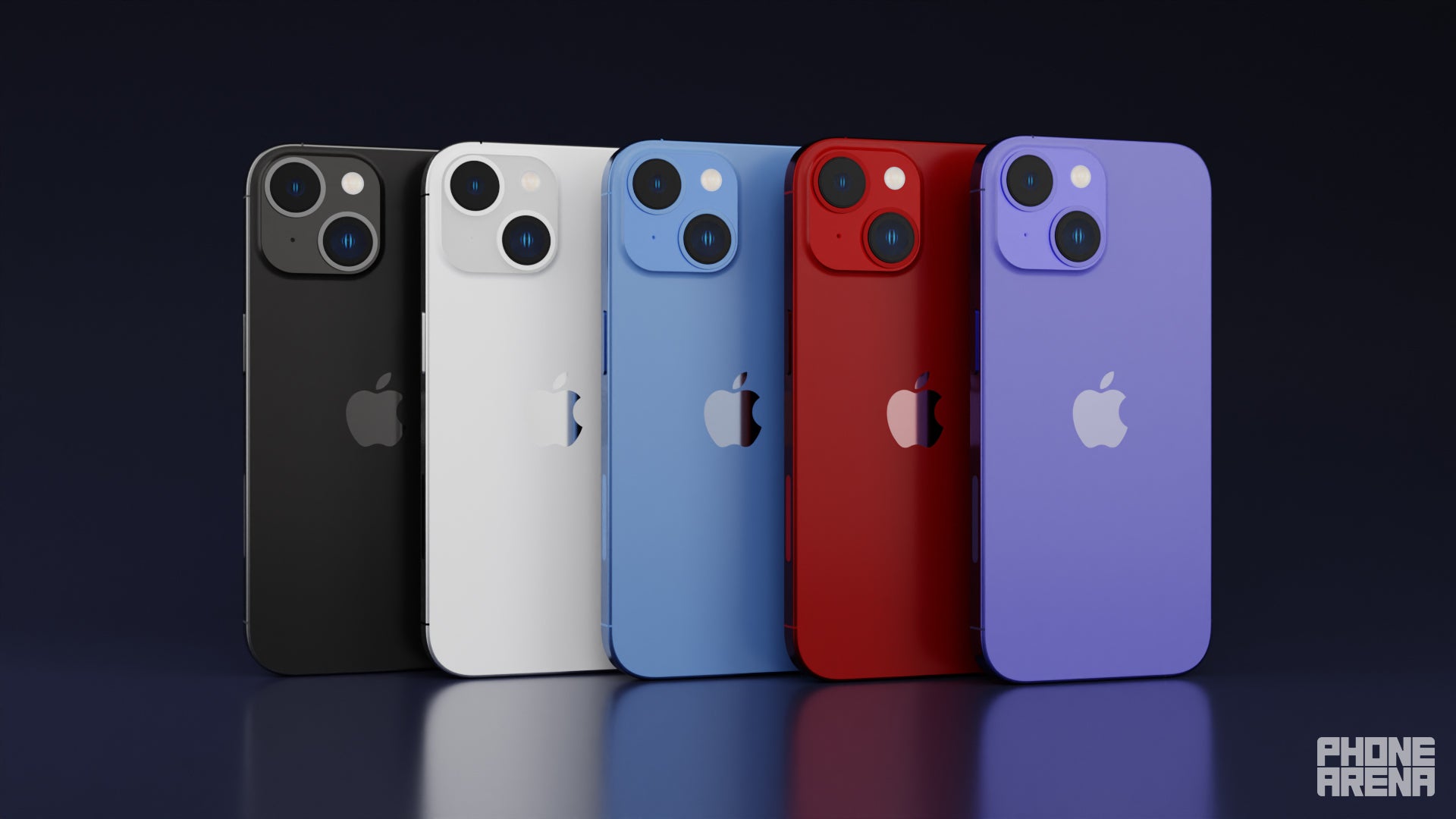 All expected iPhone 14 colors (Image Credit – Phone Arena)"&nbsp
As for contents in the boxes, we expect an iPhone and a USB C to Lightning cable. Nothing more, nothing less (hopefully).
Performance and Software
Same chips, a worse deal?
OK, some concerning rumors claim that the iPhone 14 and iPhone 14 Max will be loaded with an Apple A15 Bionic — that is the 2021 iPhone SoC. If so, this will be the first time ever when Apple launched a new generation of iPhones with the same chips as last year.
The Pro models will get a new A16 SoC, but leaksters say the new processor will be exclusive to the more expensive iPhones.
So, obviously, with the same chips we expect the same performance. The iPhone 14 Max may have better thermal management, due to its size, and thus be capable of better sustained performance. Of course, we will only know that to be true when we actually get our hands on the phones and run some benchmarks.
The iPhone 14 and iPhone 14 Max will probably come with either 4 GB or 6 GB of RAM. That's for both of them, we don't expect one to come with less than the other.
Camera
A familiar system
While the Pro models are expected to sport a brand-new, shiny 48 MP sensor for their main cameras, the iPhone 14 and 14 Max seem to be staying in the past. Some leaksters say that we will, again, see 12 MP sensors for the wide-angle and ultra-wide-angle cameras of the lower-tier iPhones.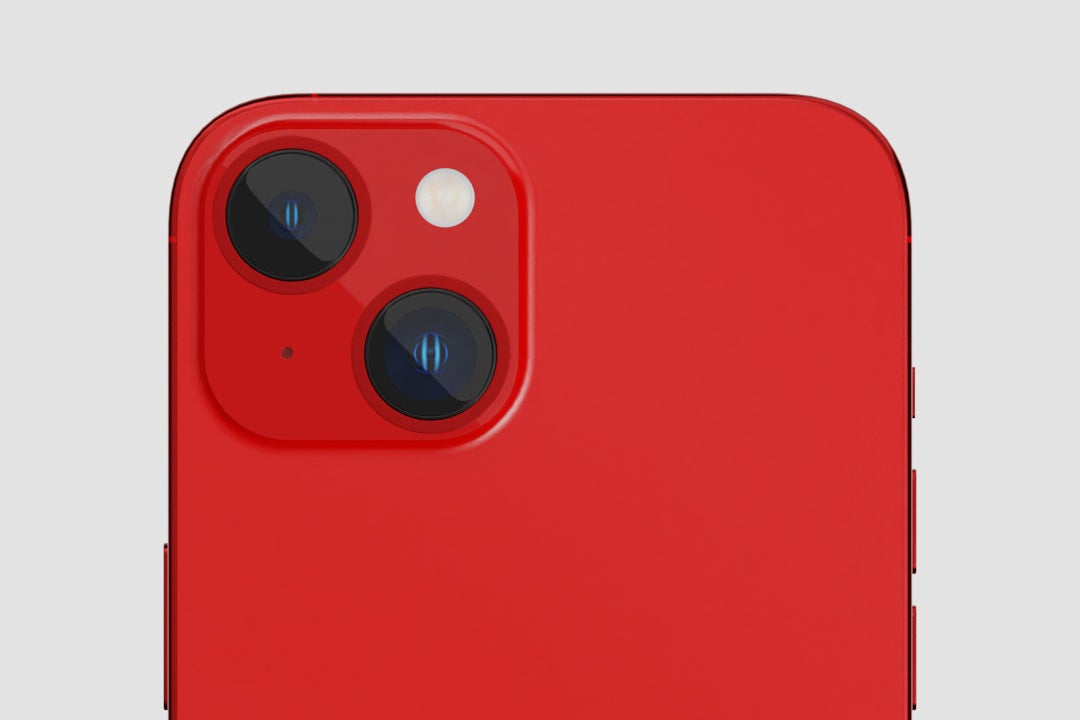 iPhone 14 Max camera module (Image Credit – Phone Arena
Now, the iPhone 13 camera is not bad, but in 2022, it is lagging a tad behind the competition. We are eager to see if Apple truly intends to stick to the old sensors for its base iPhones this year. After all, a Pixel 6 at $600 already sports a massively upgraded camera. Will Apple get some backlash if it sticks to 12 MP for its $800 and $900 iPhones?
Audio Quality and Haptics
The speakers on iPhones have been pretty good in the past years — they've been getting better and better ever since we got the stereo setup with the iPhone 7 series. In the iPhone 13 series, the Pro Max sounds the best — no doubt because the huge body allows for better acoustics inside.
So, in the case of the iPhone 14 vs iPhone 14 Max, we do expect that the Max may sound slightly better. But we don't think it'd be anything to completely sway your buying decision over.
As for haptics, the Taptic engine on iPhones is doing a fantastic job as it is for years now, so we don't see it getting any better (or worse).
Battery Life and Charging
Can the Max max out?
The iPhone 13 Pro Max shocked us with massive battery endurance numbers. Thanks to the huge chassis of the phone, we got a big battery (by iPhone standards) and great thermal management, which no doubt helped in that.
In the case of iPhone 14 vs iPhone 14 Max, we do expect a repeat of that story. The iPhone 14 will probably have enough endurance to last you through a day and then some, but the iPhone 14 Max will probably be chasing that 2-day-battery dream and even achieving it with moderate usage.
Stay tuned for the torture tests, whenever these come out!
Specs Comparison
| Specs | iPhone 14 | iPhone 14 Max |
| --- | --- | --- |
| Dimensions | 5.81 x 2.81 x 0.31 inches (147.46 x 71.45 x 7.85 mm) | 6.33 x 3.07 x 0.30 inches (160.8 x 78.1 x 7.65 mm) |
| Weight | x | x |
| Screen | 6.1″ OLED, 60 Hz, HDR | 6.1″ OLED, 60 HZ, HDR |
| Processor | Apple A15 Bionic, 5 nm | Apple A15 Bionic, 5 nm |
| RAM | 4 GB | 4 GB |
| Rear Cameras | 12 MP wide, 12 MP ultra-wide | 12 MP wide, 12 MP ultra-wide |
| Front Camera | x | x |
| Battery Size | x | x |
| Charging Speeds | x | x |
| Price | $829 | $929 |
Summary and Final Verdict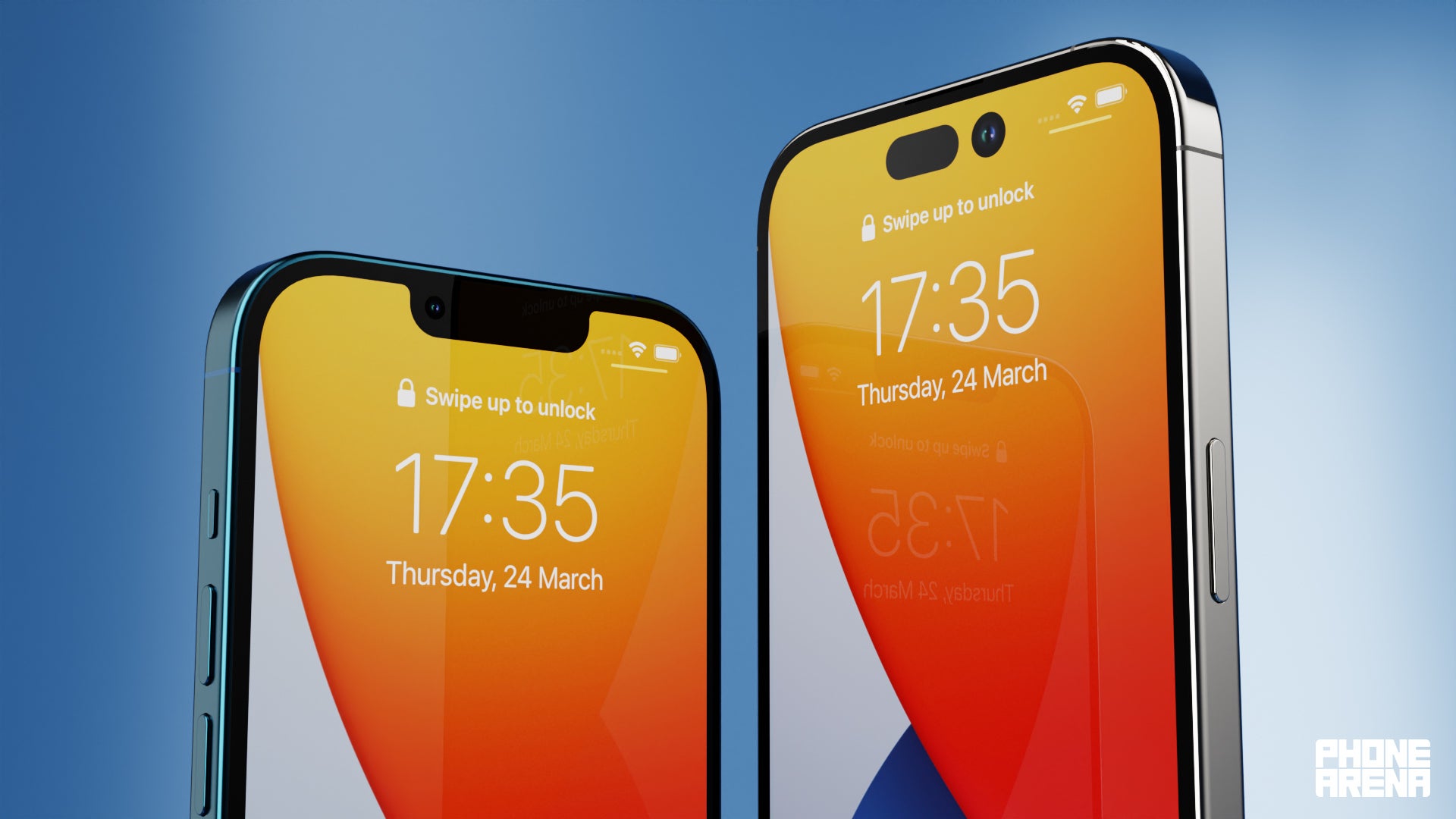 So, we obviously don't know everything about the iPhone 14 series just yet. We can listen to leaksters and analysts, we can speculate and make educated guesses. Thus far, we see some value in the iPhone 14 Max model, as it offers a big iPhone experience at a slightly more affordable price than the Pro Max. But if it truly comes with the old chip and the old camera, we just can't see how it will offer more value than the vanilla iPhone 13, which will most probably be available at a hefty discount after the 14 series launch.
We are eager and curious, and we will keep our ear to the ground for any further developments.