Google Pixel 6a vs iPhone SE (2022): Main differences to expect
Intro
Google's upcoming Pixel 6a is shaping up to be quite the improvement over the previous
Pixel 5a
generation in many ways already. Announced at the Google I/O '22 developer conference earlier this year, the
Pixel 6a
is scheduled to arrive on July 28, with pre-orders kicking-off July 21. Google's upcoming phone will start at $449, with 128GB of storage, which might make it one of the bestsellers this holiday season. 
In the same pricing region resides another interesting device – the third-generation
iPhone SE
, which starts at $429 for the 64GB version and $479 for 128GB. 
Pixel 6a vs iPhone SE (2022) in a nutshell:

Google Tensor (5nm) vs Apple A15 Bionic (5nm)

6GB RAM vs 4GB RAM

128GB base storage vs 64GB base storage

Dual 12.2 vs 12MP single camera

6.1-inch FHD+ OLED vs 4.7-inch HD+ IPS LCD

4,410mAh vs 2,018mAh batteries
Table of Contents:
Design and Display Quality
From a design standpoint, the Pixel 6a and the iPhone SE (2022) couldn't be more different. 
On one hand, we have the Pixel 6a, a phone that fully embodies Google's renewed gusto to build a coherent ecosystem with a fresh new design language in tow. Unveiled with the
Pixel 6
and
Pixel 6 Pro
, Google achieved sort of a unique design with a very distinct camera strip at the rear which also acts as a separator for the two-tone paintjob. Luckily for everyone who enjoyed the new Pixel look (me included), the Pixel 6a will be another reiteration of a mostly successful design that stands out. Just like the Pixel 6, the Pixel 6a will have a flat display, just as expected. 
On the other hand, the iPhone SE (2022) is yet another (hopefully the ultimate) iteration of the iPhone 8 design, which is definitely getting a bit long in the tooth in 2022. Albeit compact, the iPhone SE (2022) doesn't have anything particularly exciting in its design language going for it. 
We have big bezels on the top and bottom, accompanied by a capacitive home button with Touch ID embedded within. At least the phone has its compact size as a definite plus, making it possibly the most capable compact phone in 2022. Still, the iPhone SE is quite possibly the last truly thin phone that resides among thick giants – even the iPhone 13 mini is noticeably thicker.
In terms of colors, the Pixel 6a, we have Charcoal, Chalk, and Sage, which correspond to black, white, and green. Meanwhile, the
iPhone SE (2022) is available in three colors
itself: Midnight (black), Starlight (white), and Product RED (red).
And what about the displays of the two phones? As commanded by the vastly different designs of the two phones, the Pixel 6a and iPhone SE (2022) definitely fall in quite different categories. The Pixel 6a's 6.1-inch display is a FHD+, and unlike its bigger brothers, doesn't have a high-refresh display. Just as the times of old, 60Hz is all you get, but this shouldn't be an issue given its affordable price tag. At the same time, the iPhone SE (2022) has a 4.7-inch HD+ display with much less real estate in tow, and no other notable "goodies" of its own as well. 
From a quality perspective, it will be hard to pick the iPhone's LCD over the more contrast-y and vivid look that OLEDs give out, so the Pixel 6a would most certainly have the upper hand here.
Both phones will be using fingerprint sensors to unlock, but the Pixel 6a is much more modern in this area as it's coming with a new-generation under-display fingerprint sensor. The iPhone SE (2022), on the other hand, relies on the reliable but old-school Touch ID biometric sensor that was prevalent just a few years ago. 
Performance and Software
A15 vs Tensor: Not a fair battle
Google's first custom chip, the Tensor, has trickled all the way down to the Pixel 6a. While it's not a benchmark-crunching powerhouse, it's a fairly decent chipset with no immediately noticeable drawbacks. Its core strength lies in AI-assisted operations and machine-learning straight on the device, without having to process data on Google's servers, making it a vastly different beast in different areas than the Apple A15, which is powering the Apple iPhone SE (2022).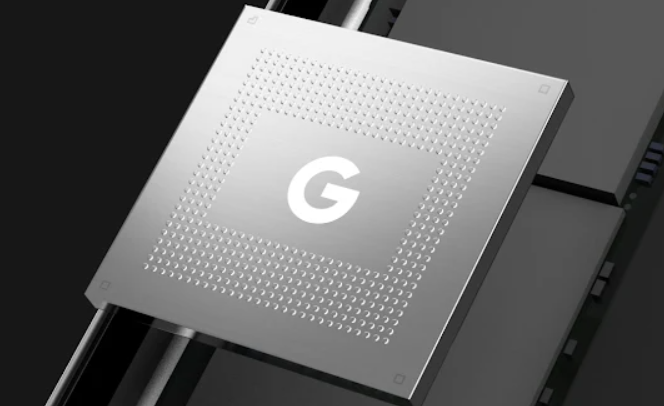 The latter is a true powerhouse, also responsible for the
iPhone 13
-series' outstanding performance. The A15 is hardly matched by the Tensor in most of the synthetic benchmarks we run, including Geekbench 5 and 3DMark. While the A15 definitely mops the floor with the Tensor, for regular everyday usage the latter isn't lagging behind at all. We expect that the same will transpire with the Pixel 6a vs iPhone SE (2022) situation that we have here.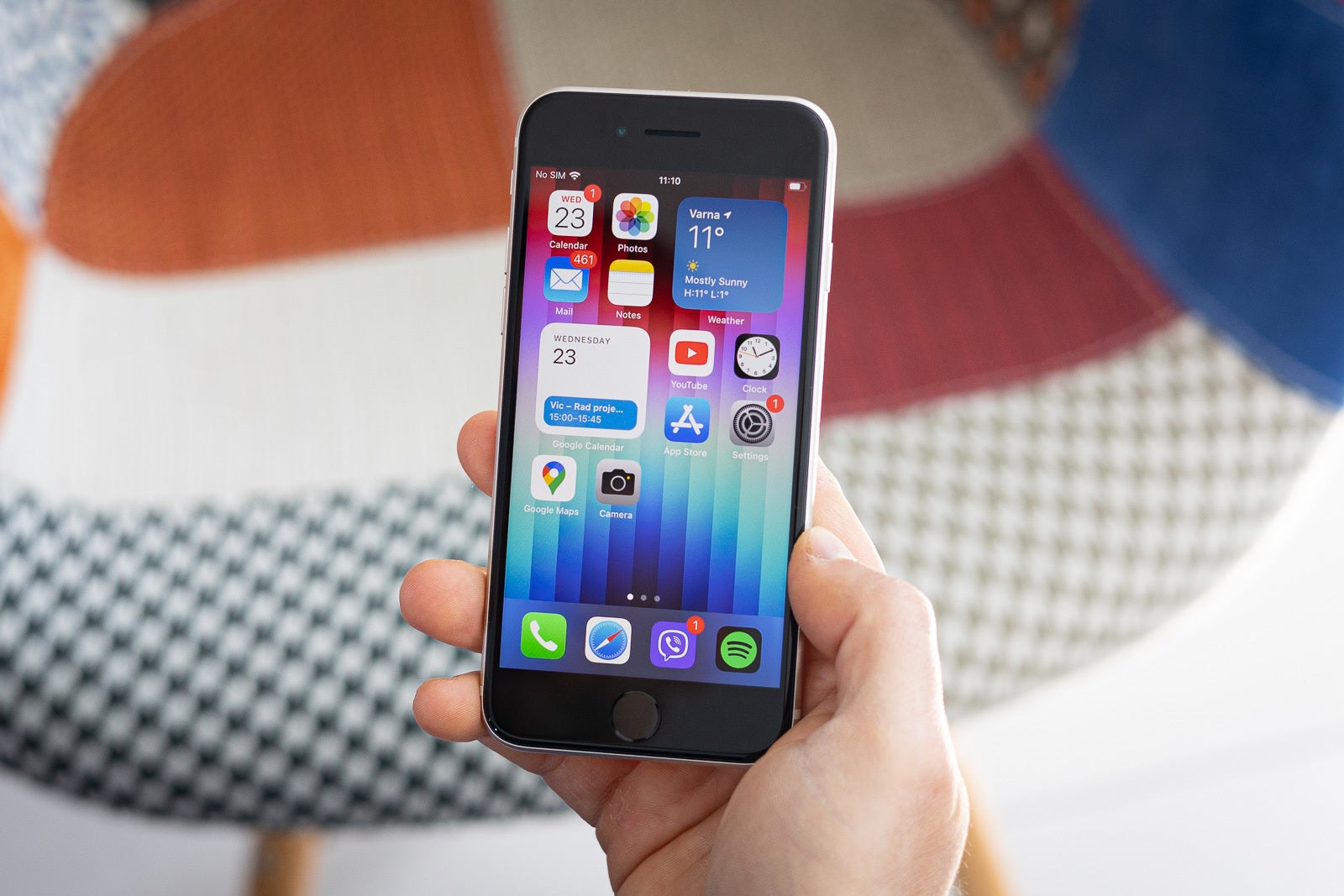 While the iPhone SE comes with 64GB in the base version and has 4GB of RAM on board, the Pixel 6a boasts 128GB of non-expandable memory right off the bat, but it's worth mentioning that you can outfit the iPhone with 128 or 256GB of storage if you wish so, for a price. The 6GB of RAM are a fair point for the Pixel 6a, but due to the different ways iOS and Android utilize RAM, you might not necessarily do much more on the Pixel than on the iPhone. 
Camera
Never bring a single camera to a dual camera battle 
The Pixel 6a, just like the Pixel 6, will feature a dual camera setup, consisting of a 12.2MP Sony IMX363 1/2.55″ image sensor, with 1.4 μm pixel size, ƒ/1.7 aperture, and a 77° field of view. 
Sound familiar? Well, it's the same camera that was found on the Pixel 5a. It's still a very, very decent camera that does much more than the hardware specs imply thanks to Google's imaging algorithms and definitely has that signature Pixel look that has become legendary on the Android scene. There's also a ultra-wide camera at the back, but it's a 12MP Sony IMX386 sensor with an ƒ/2.2 aperture and 114° field of view.
Thanks to the Tensor's machine-learning capabilities, the Pixel 6a can use the Enhanced Magic Eraser feature, which can erase and modify the colors of objects and people in images. The 6a also includes Night Sight for taking images in low-light circumstances, as well as Google's own Real Tone function, which aids the camera in capturing skin tones as precisely as possible.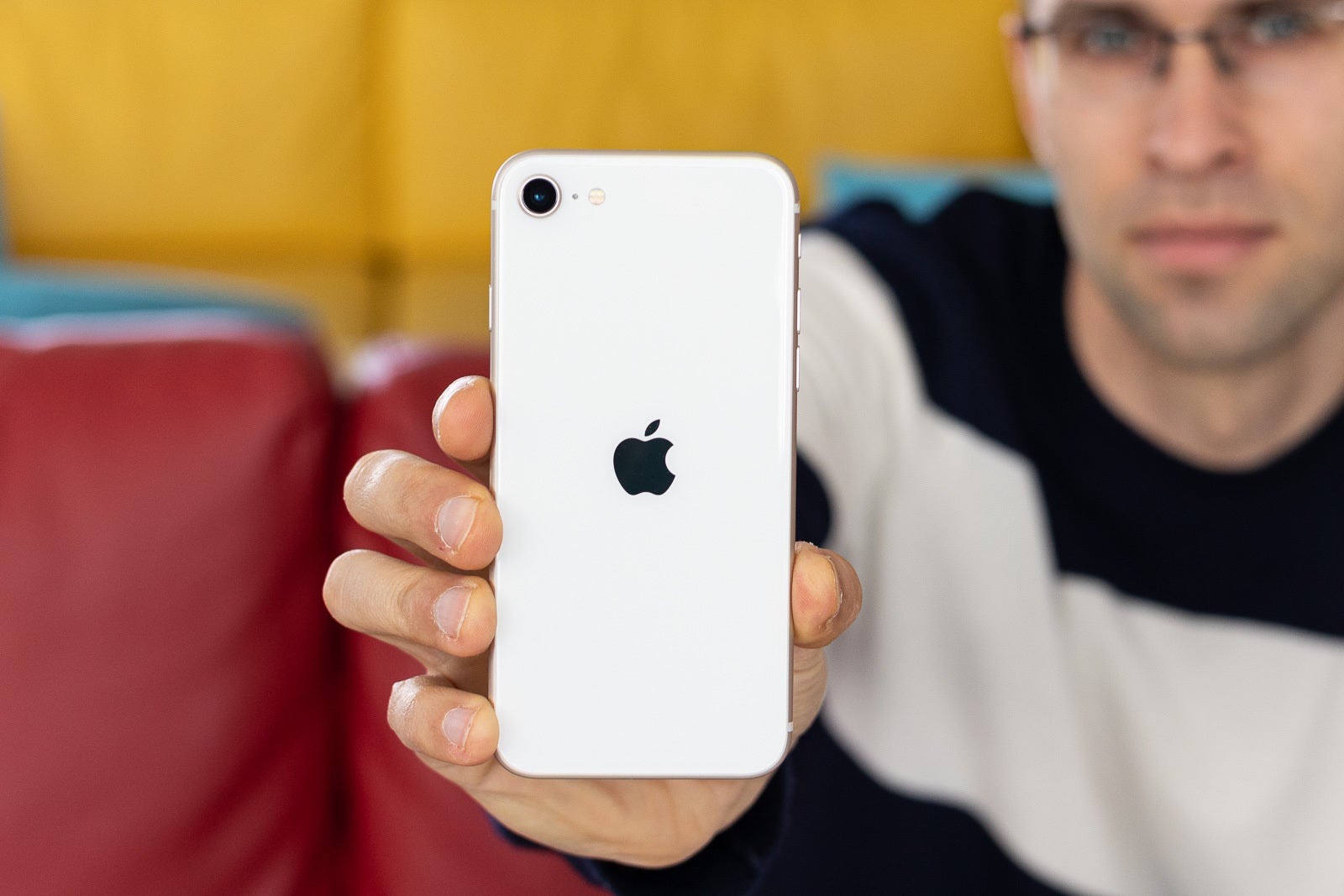 At the same time, the iPhone SE (2022) comes with a single 12MP camera with an F18 aperture. Hardware-wise, it's the same one that's been gracing the previous iPhone SE (2020), but thanks to the А15 Bionic and the fresh new ISP on deck, you can benefit from computational photography, with pictures optimized for color and detail. At the same time, the Smart HDR 4 engine that's coming with the A15 Bionic enhances color, contrast and noise. You also have support for Photographic Styles to tweak the color of your photos and essentially create custom photo filters that apply to the stock camera app by default. 
Quality-wise, pictures taken with the iPhone SE are consistent with what you might expect out of an iPhone. 
One big missing feature is Night mode. Yep, the iPhone SE (2022) lack a dedicated night mode, making low-light images blurry, with bleak colors and detail. The Pixel 6a will most certainly have a dedicated night mode, so the difference between the two phones in this quite important aspect of mobile photography will only deepen.
Battery Life and Charging
The difference in battery capacity between the Pixel 6a and the iPhone SE (2022) is staggering. Actually, Google's upcoming phone has more than twice the capacity of the iPhone SE: 4,410mAh versus 2,018mAh. That's a pretty big spread, no matter what angle you look at it. 
Does this mean that the Pixel 6a will have a vastly better battery life than the iPhone SE? Most certainly, yes. Despite the efficiency of the A15 Bionic and the smaller, less power-sucking display, we expect the Pixel 6a to outshine the iPhone SE in terms of battery life. 
In our tests, the
iPhone SE battery life
has proven to be somewhat disappointing. The phone scored 4 hours and 28 minutes during the video streaming test, 11 hours and 53 minutes in web browsing, and 4 hours and 29 minutes in 3D gaming. Overall, somewhat disappointing results, but that's probably the maximum you can squeeze out of the petite 2,108mAh battery inside.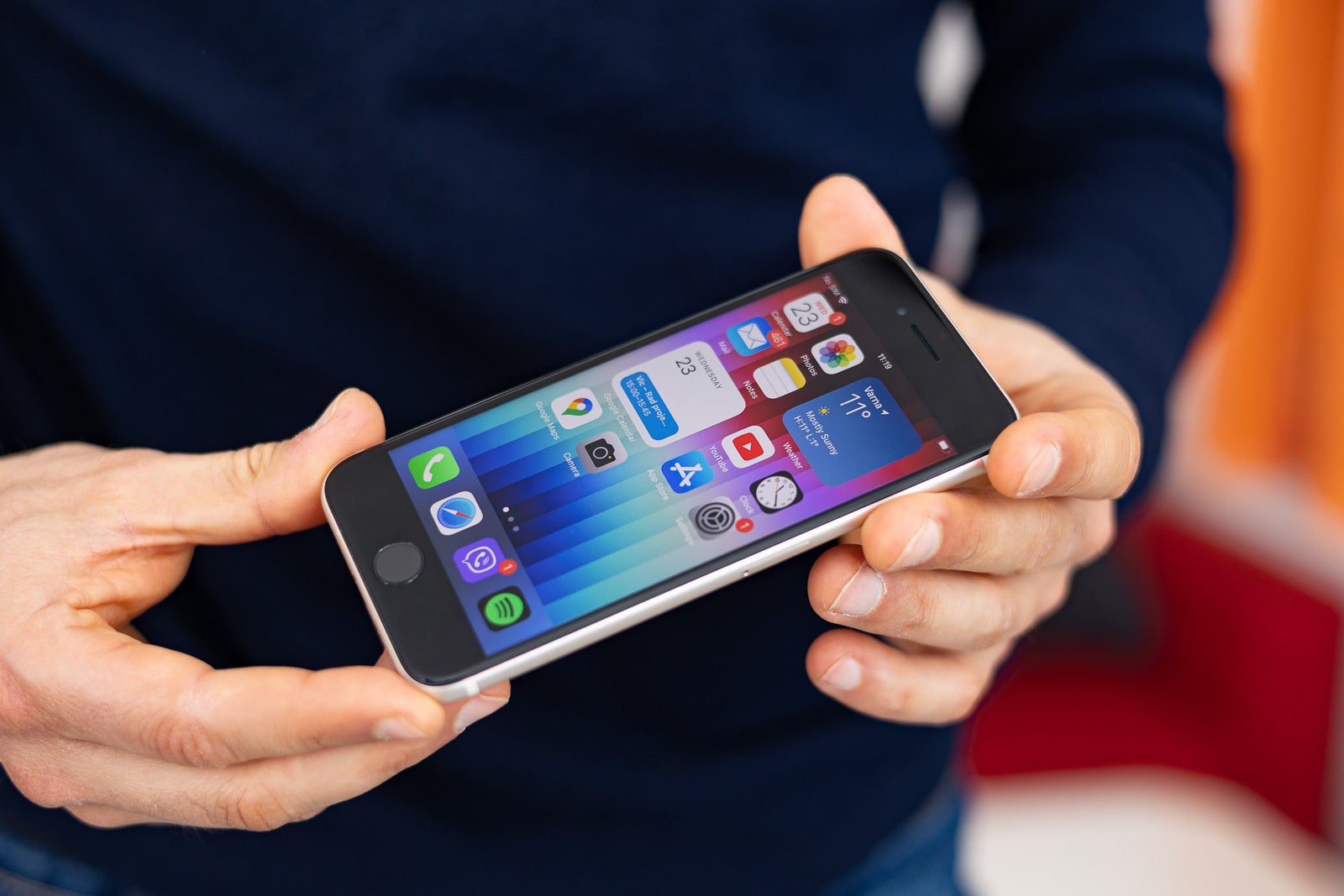 Charging-wise, the Pixel 6a will come with 18W charging support, and no charger in the box, similar to the Pixel 6 and 6 Pro. We don't really expect wonders with such a large battery and relatively slow charging speed, so the expected top-up time is definitely above the one hour mark. 
Meanwhile, the iPhone SE supports up to 20W charging speeds, and according to our testing, a 15-minute top-up restores 30 percent of your battery life using an authorized Apple charger, a 30-minute top-up restores around 55 percent, and a complete charge from 0 to 100 takes roughly 1 hour and 30 minutes. 
It's also worth mentioning that you get Qi wireless charging with the iPhone SE (but no MagSafe), and no wireless charging on the Pixel 6a.
Specs Comparison
Specs
Pixel 6a
iPhone SE (2022)
Dimensions
5.99 x 2.83 x 0.35 inches (152.2 x 71.8 x 8.9mm)
5.45 x 2.65 x 0.29 inches (138.4 x 67.3 x 7.3 mm)
Weight
6.28 oz (178.0 g)
5.08 oz (144.0 g)
Screen
6.1-inch, 2400 x 1800, OLED, 60Hz
4.7-inch, 1334 x 750, IPS LCD, 60Hz
Processor
Google Tensor, Hexa-core, 2x 2.80GHz Cortex-X1 + 2x 2.25GHz Cortex-A76 + 4x 1.80GHz Cortex-A55
Apple A15 Bionic, Hexa-core, 3220 MHz, Avalanche and Blizzard, 64-bit 
RAM
6GB
4GB
Rear Cameras
Main: 12.2MP, F1.7, Sony IMX363 1/2.55″, OIS, PDAF
Ultra-wide: 12MP, F2.2, Sony IMX386
12MP, F1.8, OIS, PDAF, Photographic Styles
Front Camera
8MP
7MP
Battery Size
4410mAh
2018mAh
Charging Speeds
18W
20W
Price
$449 (128GB)
$429 (64GB), $479 (128GB), $579 (256GB)
Summary and Final Verdict
Overall, the Pixel 6a is shaping up to have the upper hand in almost any aspect when compared with the iPhone SE (2022). With a more versatile camera setup, modern design, larger battery, and a slightly more affordable pricing for the same amount of storage, the Pixel 6a makes getting an iPhone SE (2022) a harder case. Nevertheless, the A15 Bionic is much more mature than Google's fledgling Tensor ecosystem, and overall the iPhone SE (2022) could be a much safer bet than the Pixel 6a. 
On the topic of availability, you will definitely be much more likely to stumble across an iPhone SE (2022) in a location near you than on Google's Pixel 6a, especially on a more global scale. The pretty limited availability has been one of the often cited drawbacks of the Pixel family, and Apple's wider supply network means that even if you want to pick the Pixel 6a over the iPhone SE, you might not be able to due to the most mundane reason of all – one might not be available in your region or in a store near you.
So, which one should you get?
If you've given thought to getting inside the Apple ecosystem, then the iPhone SE (2022) would be the safest and most affordable way to do so. On the other hand, if you simply want to get the better value-for-money offering, it would be hard to beat the Pixel 6a.