CrowdStrike: Accelerating Market Share, Elongated Sales Cycle (NASDAQ:CRWD)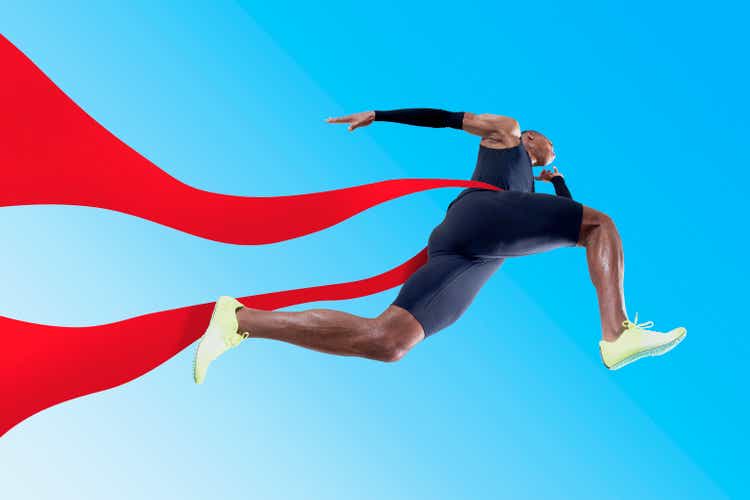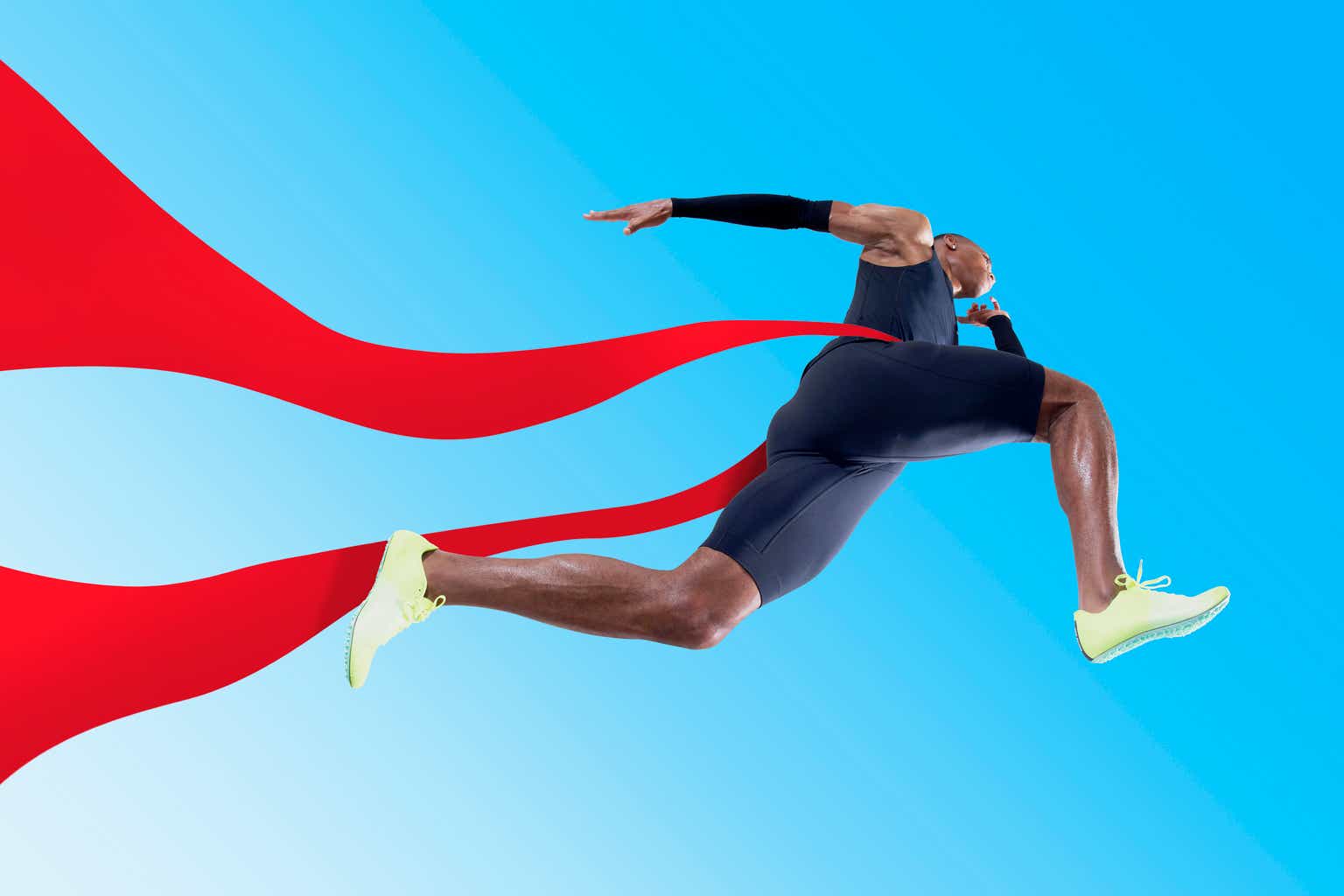 The Market Leader's Cybersecurity Ambition Is Obvious
CrowdStrike (NASDAQ:CRWD) continued to be ranked first in IDC's annual Worldwide Modern Endpoint Security Market Share report for the third consecutive year. The company has proven to be the market leader, with 17.7% of market share between June 2021 and June 2022, against Microsoft's (MSFT) 16.4% at the same time.
It was also important to highlight its continuous gain in market share from 2021 levels of 12.6%, against MSFT's 11.2% in 2021. In a market that was becoming increasingly competitive, it is apparent that consumers were growingly confident in CRWD's cybersecurity offerings.
Most of the success might be attributed to CRWD's pioneering integration of AI and cybersecurity capabilities since the launch of Falcon in 2013. This allowed the company to "effectively process and correlate the massive volume of data across its entire platform," while also delivering massive cost efficiencies and improving security outcomes.
In the most recent earnings call, the management did not hold back either, and deemed MSFT's cybersecurity offerings as "not good enough," as highlighted by George Kurtz, CEO of CRWD:
And we've been winning because of our coverage across multiple operating systems, the complexity of Microsoft, 6 consoles. In fact, just today alone, they had 6 signature updates. And in January, as I call them the 3 Cs, the last one is catastrophe, during our incident response engagements, the majority of the systems that are breached are using Defender. (Seeking Alpha)
Perhaps this was why MSFT had been so eager to integrate AI tools into its cloud offering, Azure, on top of adopting multiple AI tools across its ecosystem. Nonetheless, it remains to be seen if the company will be able to leverage the hype and triumph over CRWD's multi-faceted cybersecurity offerings, especially since the former's "Defender costs twice as much" as the latter's Falcon.
SentinelOne (S) had not been spared either, losing two of its key leaders to CRWD at a time of an elongated sales cycle. A new role had been created for Daniel Bernard, as a Chief Business Officer, to accelerate its penetration and contract wins in the small to medium size businesses. This was on top of Raj Rajamani, who joined the company as Chief Product Officer for data, identity, cloud, and endpoint security.
Furthermore, CRWD chose to aggressively expand its R&D expenses by +63.8% YoY, against MSFT's moderate increase of +28.5% and SentinelOne's increase of 43.6% YoY, despite the uncertain macroeconomic outlook. Through these strategies, it seems apparent that CRWD remains highly committed to its forward execution, in order to expand the top/ bottom line while growing its market share.
Statistics Demonstrate CRWD's Growing Leadership
In the recent earnings call, CRWD also reported excellent adoption growth to 62% (+2 points QoQ/ +5 YoY) for five or more modules, 39% (+3 points QoQ/ +5 YoY) for six or more, and 22% (+1 point QoQ/ +22 YoY) for seven or more, as of January 31, 2023.
Combined with the stellar dollar-based net retention rate of 125.3% as of FQ4'23 (+3.5 points QoQ/ +1.4 points YoY), it was unsurprising that CRWD reported expansion in the ending Annual Recurring Revenue [ARR] to $2.56B (+9.4% QoQ/ +50.5% YoY).
This was proof that the company's cybersecurity offerings remained mission critical to most consumers despite the tightened corporate spending, as highlighted by George Kurtz, CEO of CRWD:
We converted our pipeline into wins and built a record Q1 pipeline even as sales cycles elongated as we saw late in Q3, and we did not see the typical budget flush as organizations continue to work through macro concerns. (Seeking Alpha)
CRWD's improving gross margins of 75% (inline QoQ and -2 points YoY) by the last quarter also demonstrated its stellar business model, being largely unimpacted by the rising inflationary pressures. Particularly, its adjusted operating income grew faster by +81% YoY to $355.6M in FY2023, against its revenues of +54% YoY to $2.24B, implying the increased selling/marketing efficiencies over time.
As a result, these strategies helped significantly expand CRWD's Free Cash Flow to $676.80M (+46.3% YoY) and improved its balance sheet with net debts of -$1.96B (+56.8% YoY) by FY2023. Combined with the notable lack of layoffs thus far, we reckon there are still massive tailwinds for the stock's outperformance over the next few years.
So, Is CRWD Stock A Buy, Sell, or Hold?
CRWD 1Y EV/Revenue and P/E Valuations
CRWD is currently trading at an EV/NTM Revenue of 8.79x and NTM P/E of 52.67x, lower than its 1Y mean of 14.53x and 117.89x, respectively. Based on the projected FY2025 EPS of $2.84, we are looking at a moderate price target of $149.58, suggesting an excellent 23.2% upside potential from current levels.
CRWD, ZS, OKTA, S 1Y EV/Revenue
While rich, CRWD's valuation is still relatively reasonable compared to its cybersecurity peers, such as Zscaler (NASDAQ:ZS) at an EV/NTM Revenue of 8.27x, while Okta (NASDAQ:OKTA) trades at 5.85x, and S at 5.52x.
CRWD 5Y Stock Price
We believe the optimism in its share price and valuations are further supported by CRWD's excellent FQ1'24 guidance of revenues between $674.90M and $678.20M (+39% YoY), against consensus estimates of $673.30M. Its guided adj. EPS of up to $0.51 (+64.5% YoY) looks stellar against estimates of $0.46 as well, significantly aided by the fact that only CRWD and ZS achieved positive adj. EPS thus far.
For FY2024 (CY2023), the company also expects to record revenues of up to $3.01B and adj. EPS of up to $2.39, suggesting a tremendous YoY improvement of +34.3% and +71.4%, respectively, despite the downturn experienced by most global companies thus far.
The robust market demand for cybersecurity offerings was also observed by other companies, given ZS's optimistic revenue guidance of +43.3% YoY in FY2023 (August 2022 to July 2023), OKTA's +17.2% in FY2023 (February 2023 to January 2024), and S's +105.5% in FY2023 (February 2023 to January 2024).
As a result of the optimistic factors above, it was not surprising to see CRWD record an impressive 31.6% recovery from the January 2023 bottom, suggesting its excellent support at those levels. Considering the attractive upside potential to our price target, interested investors may still add at current levels, while understanding that the company is not expected to see GAAP profitability until FY2025.