Apple's WWDC invitations make a June 5th unveiling of the Reality Pro almost a sure thing
Apple is expected to unveil its long-awaited mixed reality AR/VR headset on June 5th, the opening day of the WWDC 2023 Developers Conference. We've been writing about this device for so long, it's hard to believe that we are less than two weeks away from seeing this device become official. And according to
9to5Mac
, Apple has invited to WWDC certain experts in VR which would seem to make sense if you're about to introduce a $3,000 mixed-reality headset.
Apple's WWDC invite list hints that its mixed reality AR/VR headset will be introduced on June 5th

First, let's take a step back and discuss the difference between the two realities. Virtual reality (VR) takes the user to an immersive environment that is supposed to make the user feel as though he is in the batter's box at Yankee Stadium trying to hit a World Series-winning home run. A special feature is supposed to allow those in a FaceTime group video conference to feel as though are in a room with realistic avatars of everyone involved in the group video chat.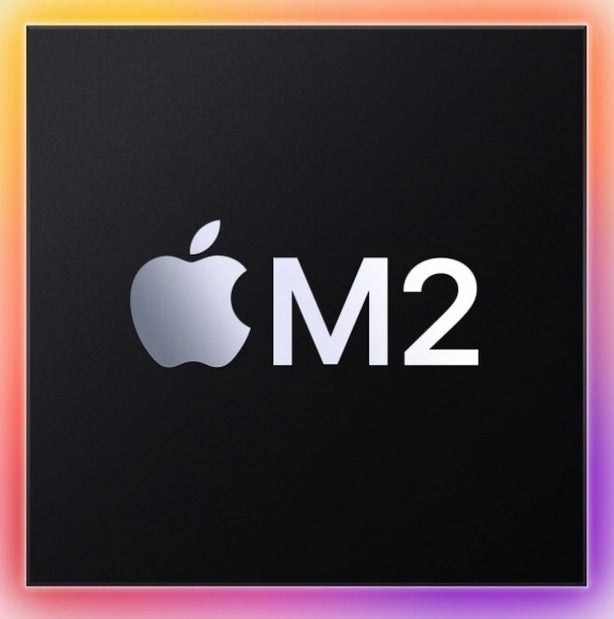 The Reality Pro will reportedly be powered by the 5nm M2 chipset
Augmented reality (AR) layers computer-generated data on top of a real-world feed. Think Pokemon Go or Google Maps' Live View. The latter helps those walking in certain cities get from point "A" to point "B" by placing large directional arrows over a real-world feed of the city right in front of the user.
Now that we got that out of the way, let's mention who has been invited to WWDC. 9to5Mac says that VR Journalist Ian Hamilton, editor of UploadVR, has been asked by Apple to appear at WWDC as has Norman Chan, who often tests AR/VR devices.
This isn't the first time that
Apple
has used this type of maneuver. Back in 2014, when Apple was about to introduce the Apple Watch and positioned it as a fashion jewelry accessory, it invited several reporters from the fashion world to attend the September introduction of the timepiece. The Apple Watch became the most popular watch in the world and this occurred after the device became a tool for monitoring important health metrics and
Apple stopped marketing its smartwatch as a luxury fashion item
.
Apple's Mixed Reality headset has a rumored $3,000 price tag and is believed to be the most complex product ever made by the company. It will have a Digital Crown that will switch the user between VR and AR, support spatial audio so that users can determine where certain sounds are coming from, use head and eye tracking, and might even allow users to input data by typing on an "in-air" virtual keyboard.
TF International's Kuo expects 500,000 units to ship

The headset will run xrOS and it should support many iPad apps. A 5nm M2 chip is supposedly powering the headset which is rumored to include a pair of 4K micro-LED displays, one for each eye. A waist-worn battery will deliver up to two hours of usage before requiring a change or charge.
While the headset is expected to be introduced at WWDC, it probably won't be available until much later in the year. Originally, TF International analyst Ming-Chi Kuo expected Apple to ship 800,000 to 1.2 million units of the device expected to be called the Reality Pro. But the analyst has taken the other end of his pencil to make a fairly big change. Now, Kuo expects Apple to deliver only 500,000 Reality Pro units. At $3,000 a pop, that difference adds up to some real money.
If you're interested in the device regardless of whether you plan on shelling out $3,000 to buy one, you can watch Apple take the wraps off on June 5th at 10 am PDT which works out to 1 pm EDT. The event will be streamed over the Apple Developer app (tap on the WWDC tab at the bottom of the screen). Or, you can watch it from
Apple's YouTube channel
, or the
WWDC 2023 website
.