Amazon brings important new features to the Kindle Scribe with the latest update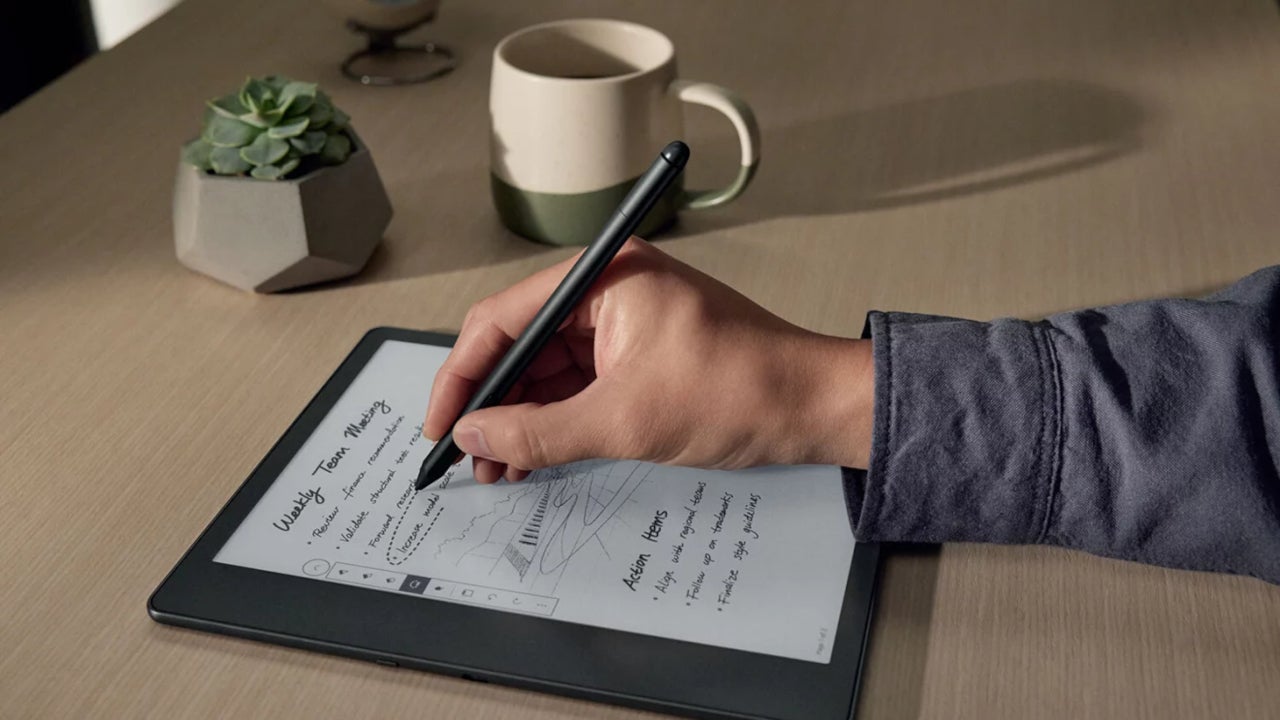 Amazon's most recent e-reader, Kindle Scribe, is getting
an important update
this week. Already considered Amazon's best e-reader, the Kindle Scribe is supposed to become even better thanks to the addition of a new set of useful features.
Although it's not the first time the e-reader is getting an update, this seems to be more important than the previous one, at least according to the changelog. Four new features are coming to the Kindle Scribe this week, including the ability to convert handwritten notes to text, a new lasso select tool, as well as a new write-on content exclusive to Kindle Scribe.
Thanks to the latest update, Kindle Scribe users will be able to convert their handwritten notes to text when they export. It's a pretty handy feature that makes it easier to edit and share one's notebook via email, or just simply keep it to yourself.
To start using this feature, head to the Share menu and choose the "Convert to text and quick send" option, or "Convert to text and email" if you want to send the notes as a .txt file. The new feature comes with some nifty tweaks too, allowing users to preview, review and edit their notebook converted to text before actually sharing over email.
The new lasso select tool can be used anywhere the e-reader allows you to write: notebooks, sticky notes, and PDFs uploaded to the Kindle's library via Send to Kindle. Typically, the lasso select tool can be used to circle handwritten text or pen strokes. These can then be resized or moved within a notebook, sticky note, or PDF. The new tool also allows you to cut, copy, and paste selections across notebooks, sticky notes, and PDFs.
More PDF reading improvements are coming to the Kindle Scribe. These are only available for PDFs uploaded to the Kindle library through Send to Kindle, including the new option from Microsoft Word. The improvements consist in the ability to switch between portrait and landscape-view modes, as well as the option to crop margins to increase font size. You can even add text notes and look up dictionary definitions, translations, and Wikipedia results.
Finally, Amazon announced some exclusive Kindle Scribe content. A new selection of books and titles that support direct on-page writing, including guided journals and word games are coming to the e-reader very soon. The new content options are available for purchase via Amazon, as well as in the Kindle Store on the Kindle Scribe.